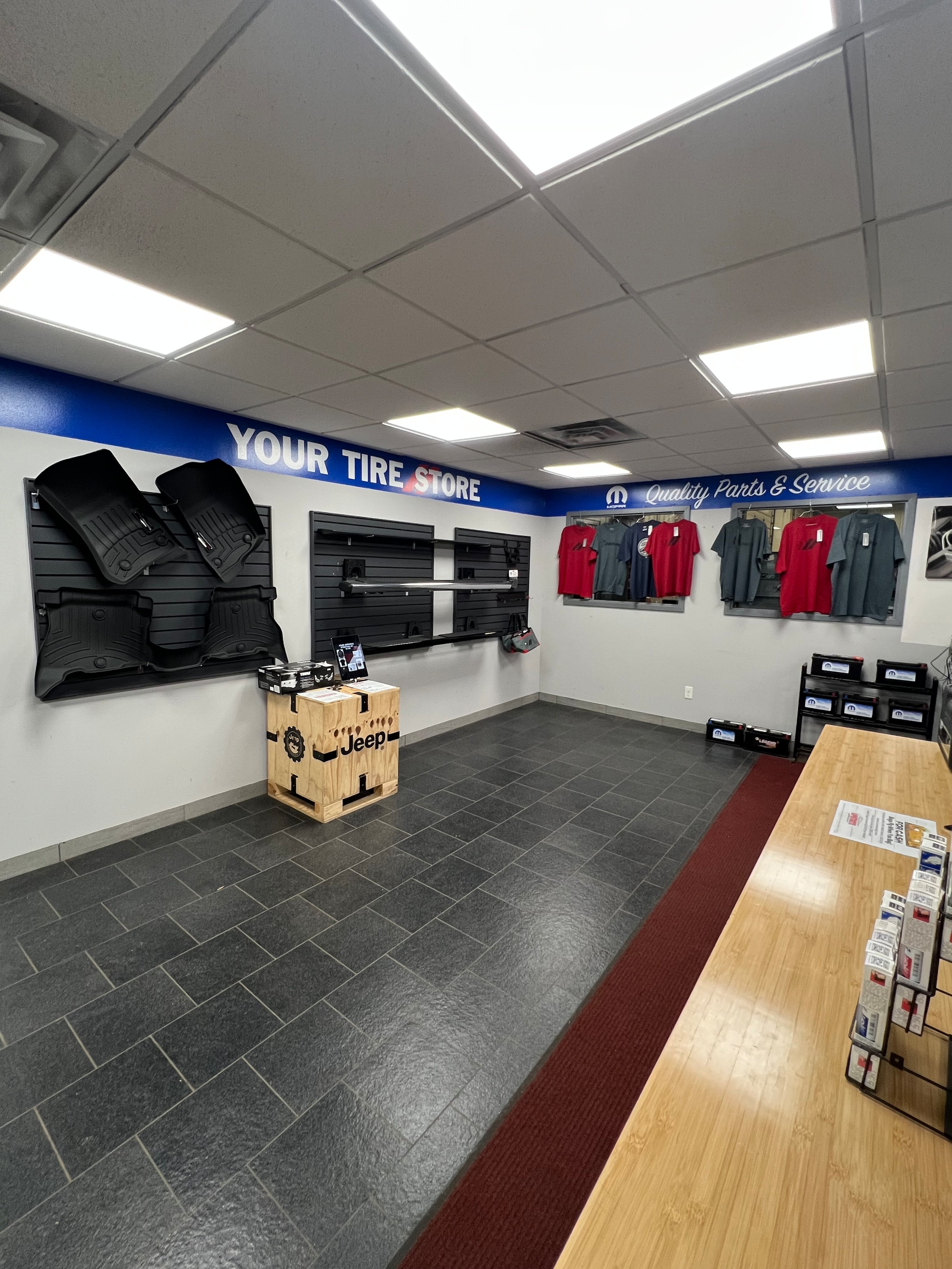 Schedule an Appointment Today!
Get OEM Parts and Accessories for Your Chrysler, Dodge, Jeep, or RAM Vehicle in Attica, NY
If you need to make any repairs or replace parts and components on your Chrysler, Dodge, Jeep, or RAM vehicle, discover all the parts and accessories you can get for your vehicle at Upstate Chrysler Dodge Jeep Ram. Whether you need a storage accessory for your Jeep or a roof rack for your Dodge, you'll find plenty of them here in Perry. Someone can help you figure out which accessory you need if you're unsure about compatibility between different available accessories and models. But if you're just getting started, you can learn more right here in Batavia.
Buy Genuine OEM Parts for Consistent Quality
Getting quality OEM parts is important whenever you need to replace a part because you want to ensure that the quality is high every time. You can know what an OEM part will be like because it's the same part originally put in your vehicle. With aftermarket parts, the quality can vary. The materials might be of lesser quality, or there could be an issue with the manufacturing process. It's important to know about parts you're interested in buying to determine whether an aftermarket part will be as good as an OEM part. That's why choosing an OEM part for your Dodge Durango or Jeep Grand Cherokee is often the safest and easiest way to go.
How To Order
IIf you want a genuine OEM part or accessory for your RAM 1500 or Chrysler Pacifica, one of the easiest ways to get it is to order online. Otherwise, if you aren't sure which part you need, you can come to our dealership in Warsaw, NY, to have someone from our parts department help you determine which part you need.
Types of Accessories for Your Vehicle
The types of available accessories will depend on your vehicle. For instance, a RAM 1500 will have bed accessories, but a Dodge Charger won't. In general, though, all models will have some types of accessories, but they can vary according to the model.
Shop for accessories like floor mats, cargo liners, steering wheel covers, seat covers, sunshades, dash covers, and more when you need a specific accessory for your vehicle. You can even find stuff to do auto detailing, pet travel, storage, and car organizers. If you need accessories for the exterior, look for grills, running boards, grill guards, chrome trim, or racks.
You might be interested to learn that there are decals and even license plate frames specifically for the Chrysler Pacifica. You can also find bike and kayak racks, tow hitch balls, and rubber floor mats for your Jeep Compass. Otherwise, if you have a Dodge Challenger, you might be interested in getting a new remote start or speakers. You can also get towing accessories for your RAM 1500 or other truck.
Shop Here to Find Plenty of Parts and Accessories
Whether you need an essential part to get your Jeep Wrangler up and running again near Pavilion, or an accessory such as a storage container designed for your vehicle, you can find numerous options on our website and enjoy the convenience of shopping online. If you have any questions about what to buy or how to attach it, you can also ask us. For some accessories, we might even be able to install them for you. For instance, a ball hitch needs proper installation, and you'll feel more comfortable when you let our service department in Wyoming, NY, do it for you.
And, of course, whenever you need something from your favorite dealership in Attica, NY, feel free to reach out to us. We have a whole team of people who can help you through the process of finding the right parts and Mopar accessories for you. Plus, take a look at our money-saving coupons and service specials.
Welcome to Our Parts Department
The Parts Department at Chrysler Corporate maintains a comprehensive inventory of high quality genuine OEM parts. Our highly knowledgeable staff is here to answer your parts inquiries. Should we not carry a part for which you're searching, we can always order it for you and receive it within a timely manner.
Hours
Monday

8:00am-5:00pm

Tuesday

8:00am-5:00pm

Wednesday

8:00am-5:00pm

Thursday

8:00am-5:00pm

Friday

8:00am-5:00pm

Saturday

8:00am-2:00pm

Sunday

Closed
Make an Inquiry
* Indicates a required field